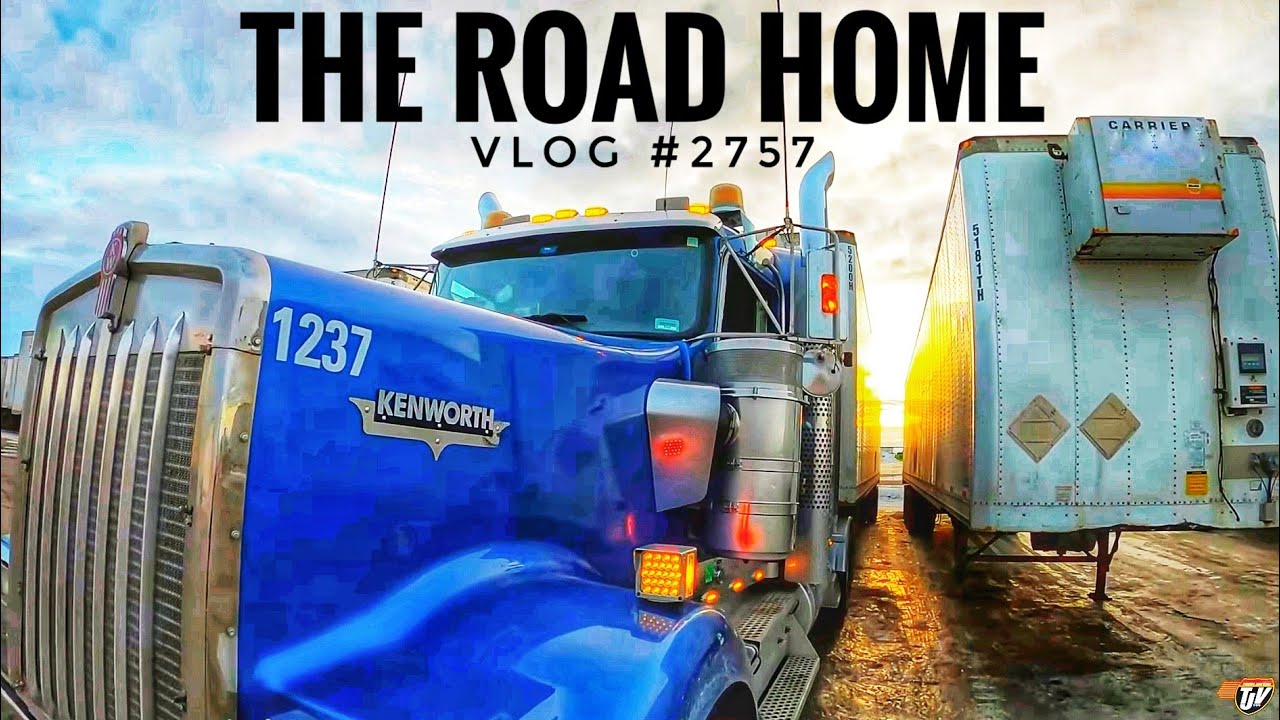 Welcome to the Channel! I hope you decide to subscribe and stick around!!
***DAILY VLOGS!***
This channel offers a variety of content…Life at work in the truck AND life outside the truck at home.
Subscribing means you're following Josh's daily life regardless of what he's doing that day! Whether he's in the truck living his Trucking Life or enjoying the weekend at home!
Josh and his wife Brittany are in the process of planning to build their dream home on their land outside town! There will be plenty of vlogs on the property as well as they develop it!
Trucker Josh is a Canadian truck driver, he's been driving truck for over 15 years!
He grew up in a family of truckers. Trucking is all he knows! This is his world! Subscribe and follow his journey!
From runs down to Georgia USA, to Newfoundland Canada, and as far north as Yukon Territory we've done it all!
Trucker Josh is an Owner Operator running a 2008 Kenworth W900L out of Winnipeg, Manitoba, Canada. It's got a Cummins ISX Engine. He is in regional open deck division and covers the area of about a 1000 mile+ radius of Winnipeg in both Canada and the USA.
—————————————————
SUBSCRIBE and follow our journey! Daily videos stretching as far back as 2011!
Trucker Josh's OTHER YOUTUBE CHANNELS
The Silent Trucker – https://www.youtube.com/channel/UC7cYrVIrmnhv-bCoebyyemQ
TJV Gaming – https://www.youtube.com/channel/UCoO_PVaeNSOIqGFSJ0R48sw
BULLSNOT – Premium cleaning products for todays Truckers!
https://brownox.com/
SUPPORT TJV, Josh, Brit and Family by becoming a PATRON! You get first access to all content for a low as $5/month
https://www.patreon.com/TJV
———————————————————
TRUCKER JOSH SOCIAL MEDIA AND EMAIL:
Trucker Josh Facebook:
http://www.facebook.com/OfficialTruckerJosh
Twitter: Follow me!
http://www.twitter.com/truckerjosh456
Trucker Josh Instagram:
http://instagram.com/trucker_josh
TiKToK:
@TJVTiKTok
TJ Snap Chat username:
JoshTJV
P.O. Box – Snail Mail:
Trucker Josh
20 Brandt St, Unit 3, Suite 255
Steinbach, Manitoba, Canada
R5G1Y2
Email: TruckerJoshVlogs@gmail.com
Website (coming soon!) – https://www.TruckerJosh.ca
Music by Epidemic Sound (https://www.epidemicsound.com)